This is the official U.S. Immigration and Customs Enforcement qualification target (ICE QT target) That we have shrunken down to be easily printable.
Normally, these large, expensive targets cost about 50 cents a piece, often more. With an inkjet printer, these cost WELL under 10 cents to print, more like 5 or 6 cents. It simple makes sense to print these economic targets out yourself! Use this free ICE-QT bad guy printable silhouette target to challenge your friends, or see how your skills stack up on your own.
Also be sure to check out the other targets we have available on our site! Tons to choose from, and new targets every single week! Also, if you are interested in the full-sized commercial target, you can buy them here!
Click here to open and print this shooting target.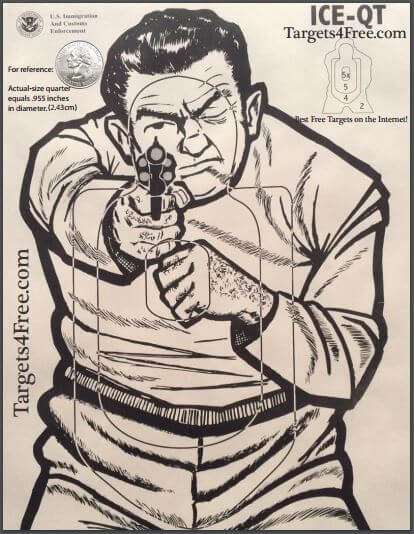 Read more